Inspiration Behind: Ethiopian Multi-Gem Ring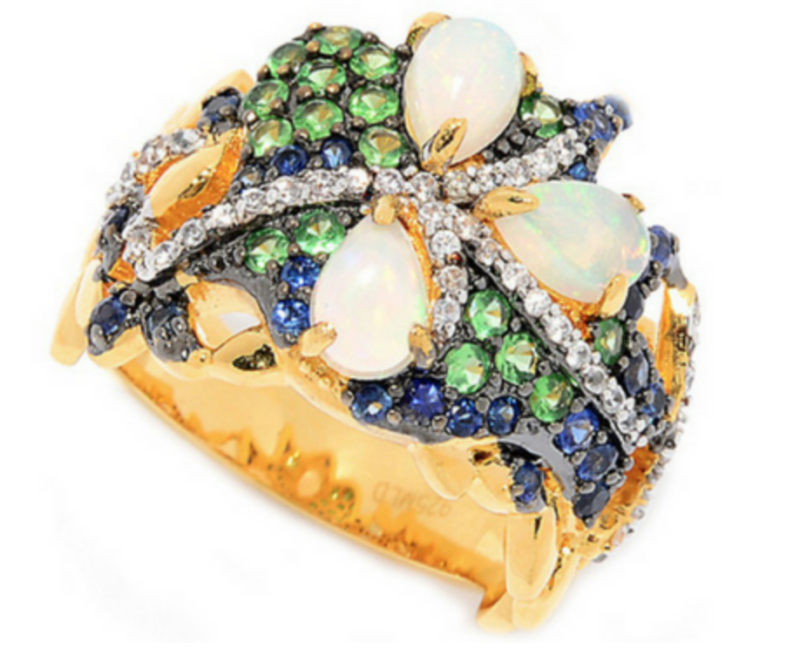 I've had a wonderful time designing the beautiful collection for my November visit to Evine.  This is an exciting new chapter in my life and I want to make this journey about "sharing" ideas and inspirations and have them reflect in the collection.
One of my favorite styles from my November visit (other than the TTV ring), is the Ethiopian Opal / Multi Gem ring.   I would like to share my inspirations for this beauty and how I came about creating it.
First, I wanted to create a magical design that women want during the holiday season and beyond.   This is the time of the year for "gatherings".  Thanksgiving, connecting with friends and family close by and far away.    As we celebrate the season, we also try our best to be festive and creative.  This one style epitomizes all those feelings and desires.
All of my designs start with a "feeling".  I know that may come across as "cliché" but it's true.   This piece is all about the feeling of celebration, joy, richness (colors, heritage, traditions, and happiness).   I started with 3 carefully chosen Ethiopian Opals representing the lineage, tradition and inclusiveness – my mother's generation, my generation and the future generations starting with my children all gathering together to create an amazing family that I'm so grateful for.
Next, I added in an abstract floral leaf with rich colors using some of the most coveted gemstones in the world.  Royal blue, sparkling sapphires, deep green, vibrant Tsavorites sprinkled throughout.
To me, it's fresh, highly original, saturated with gorgeous colors.  Notice how these colors won't clash with anything you might want to wear for the season.   It's because you really can't go wrong with Mother Nature.  These are all the colors you find in nature and work beautiful together!
---